Documents of interest
If you would like to post in this section, please email pubweb@ritma.ca.
// 2015-12-09
Insurance for Ostepaths D.O. and Osteopathy Student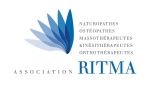 Dear Members,
For the last few months, falses and inauspicious allegations were convey on responsability insurance taken with Lexor.
You will find enclosed a memo from Lexor that, we hope, will dismiss all doubts that could have occured as to the validity of the insurance available to you.
As you will read in this memo, the responsability insurance is in no way dependant on an Order. Also, we confirm that your insurance taken with LEXOR is an INDIVIDUAL insurance, not an insurance of 1 or 2 millions for all Ritma's member, like some would like to make you believe.
Theses principles applies to both, Osteopaths D.O. and graduating students.
So we can better serve you, please contact us if other bodies (schools or associations) persisted to make you doubt the validity of your insurance.
Hoping that these informations will be useful, and do not hesitate to communicate with us for any additional information.
The direction
---