Documents of interest
If you would like to post in this section, please email pubweb@ritma.ca.
// 2013-07-09
Membership Group Insurance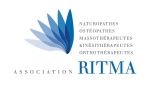 RITMA is one of very few Alternative Medicine associations to provide its membership with province wide group insurance.
A wide variety of protections are offered to our members through the services of our broker, DPMM (Dale Parizeau Morris Mackenzie), such as long term disability coverage, critical illness and life insurance, as well as dental coverage, to name just a few.
---