Documents of interest
If you would like to post in this section, please email pubweb@ritma.ca.
// 2014-01-01
Errors and Omissions Insurance. Protect yourself!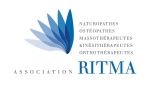 Every member of the RITMA association must possess an Errors and Omissions Insurance policy.

As a professional association representing practitioners in several fields of alternative medicine, the RITMA association requires that its members possess Errors and Omissions Insurance.

WHY an Errors and Omissions Insurance for all RITMA members?

For a good night's sleep = no worries.

Because your client could sue you.

Because you must defend yourself in court, even if you know that you're innocent of any wrongdoing and that the suit brought against you has no merit.

Because it is simpler to budget your insurance premiums than to budget the cost of a lawsuit.

Because a lawsuit can destroy your credit rating and affect your mortgage renewal, personal loans, etc.


Here are some examples :

Your client has an allergic reaction to the oil used during your massage and goes into anaphylactic shock.

Your recommend that your client improve his eating habits and he interprets this suggestion as permission to stop taking a certain medication, which brings on a negative consequence. If he or his family decide to sue you, you will need council to help prove your innocence.

A young mother leaves your clinic in what you perceive as psychological distress. You let her leave and she goes on to commit an unspeakable act. Her loved ones may consider you responsible for not intervening sooner.

While at a party, someone asks your advice to resolve their baby's insomnia. After administering a homeopathic remedy, the child requires hospitalization.
---